Wilmott Dixon-Green village project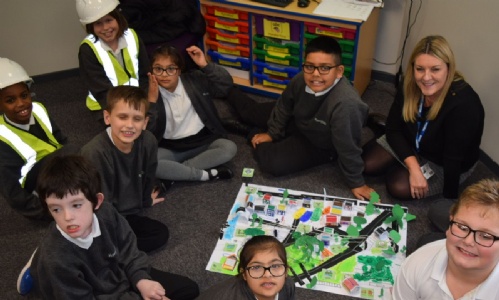 A great big thank you to Marie from Willmott Dixon who worked alongside our pupils in Inspire for over 6 weeks working on the project theme of biodiversity.
Our pupils were tasked to plan, design and build a sustainable green village. The project enabled our pupils to further develop skills by working as a team, interacting and presenting to others, as well as gaining confidence. They demonstrated a wide range of skills as well as exploring the importance of caring for their environment and considering environmental impact.